Home
> A Day At The Heartland House
A Day At The Heartland House
Each day begins with a well-staffed, friendly environment. Assistance is provided in all aspects of daily living including dressing, manicures, and hair styling. We want our residents to not only feel their best, but look their best as well.
Our meals are genuine country cooking, prepared in our kitchen and served family-style at our long oak table with friendly conversation. We take pride in our delicious homemade cuisine with an abundance of healthful variety from Maryland fried chicken and biscuits to summer cookouts on the sun deck with fresh salads, local produce, and Maryland crab cakes served in the screen house.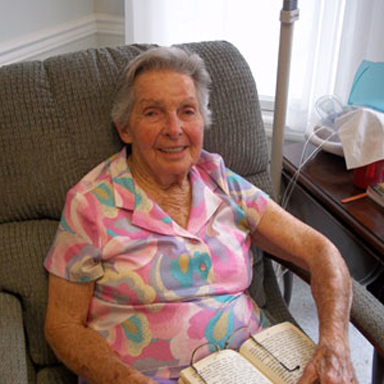 Morning exercise is offered along with enjoying the fresh air while lounging on our spacious sun deck, brick patio, and gardens. Afternoons may include Bingo, card games, crafts, walking, music, a special video, or reading a favorite book.
Local clergy provide church services and volunteer groups visit for singing, crafts, and other activities. Children's groups often visit to provide companionship, music, special celebrations, and entertainment.
Our mission is to provide each and every resident a safe, comfortable, and rewarding experience each and every day. It is never too late to create memories of special moments in time at The Heartland House.